Being a Purina Certified Expert Dealer means that we offer a complete line of quality Purina feed products and have knowledgeable associates who care first about our customers, and their animals. Training is a key element for our Certified Expert staff and you can depend on us for Certified Expert advice!
Expert Articles & Advice
December 1, 2013
While the coming of winter does mean cozy nights by the fire and hot cocoa, there is no doubt that the switch to life indoors can, at times, be a bit stifling. If you are feeling bouts of excess energy during these months, odds are, so are your pets!
December 1, 2013
As it gets cold outside, the potential for harsh weather conditions requires some extra care for your canine and feline friends. Here are some tips to help your pet remain safe and comfortable during the winter months ahead. Provide fresh, clean water at all times.
Special Offers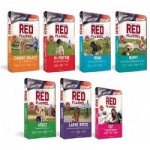 As a part of our customer loyalty program, we are offering buy 8, get 1 free on Red Flannel dog foods!
Purina Equine Videos
Chris Hickey, Purina ambassador and director of training at Hilltop Farm, Inc., shares why he feeds Purina® FreedomFlex™ Joint Health Product.
Quick Contact & Hours
Mon - Fri
8:00 am - 6:00 pm