Being a Purina Certified Expert Dealer means that we offer a complete line of quality Purina feed products and have knowledgeable associates who care first about our customers, and their animals. Training is a key element for our Certified Expert staff and you can depend on us for Certified Expert advice!
Bulletin Board
We carry a selection of live animal traps as well as Pet Lodge kennels for dogs & cats!! Our giant kennel has convenient double doors!
We carry Country Acres® cat and dog foods as well as Bites n' Bones, both from PMI Nutrition®!
NEW! We're now carrying Victor dog food - stop in today to see our selection!!
We have a great selection of Elk Bones, Pig Ears and Pork Knuckles in stock - swing by and pick up a tasty treat for your pooch!!
We have Rice Bran Oils and Golden Grow Mineral Oil Supplements to help create a healthy, shiny coat!
We carry exotic bird food for parrots as well as a variety of wild bird feeds!
Expert Articles & Advice
July 1, 2014
Have you ever come home and realize you're missing a shoe? Chances are it was your best friend that took it. I'm not talking about your roommate. I am talking about your dog. We love our pups, but sometimes they chew on the wrong things to the point of complete destruction.
July 1, 2014
Raising chickens on your estate or even in your backyard is a very fulfilling activity that requires dedicated time and practice. No matter how large of an operation you're running, there are many important tips on raising poultry that every beginner must be aware of.
Special Offers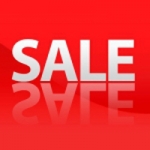 1,400-lb Six String Hay Bale now $350!
Valid 7/01 - 7/31/2014
Purina Equine Videos
New Purina® SuperSport™ Supplement - Proven, Faster Recovery
Quick Contact & Hours
Mon - Fri
8:00 am - 6:00 pm